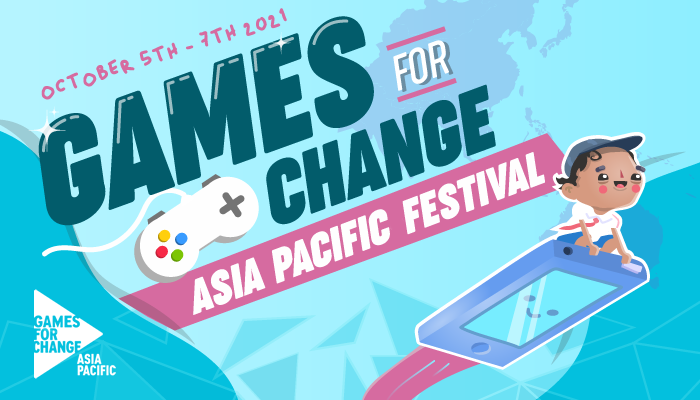 ---
Day 0 - 5 October
From 5th-7th October 2021, in conjunction with Melbourne International Games Week, the Games for Change Asia-Pacific Festival will launch across the region with a free virtual festival.
Games for Change showcases games that seek to create change by supporting learning, health outcomes or creating social change.
The inaugural G4C APAC festival will connect developers, researchers, practitioners and consumers, and seek to inspire the next generation of games that will change the world.
The festival will include a full day of workshops, followed by two days of speakers and panels.
---
Pre-festival workshops
Day 0 - Tuesday 5th October 11am-5pm
100% virtual and free!
11am - 3d Printing Workshop
1pm - ACMI's new game lessons for educators
3pm - How games can help address the SDGs
---
Games for Change Asia Pacific Festival
Wednesday 6th and Thursday 7th October 11am - 7pm
100% virtual and free!
Featuring over 100 speakers from across the Asia-Pacific region.
---
Event contact: Dale Linegar