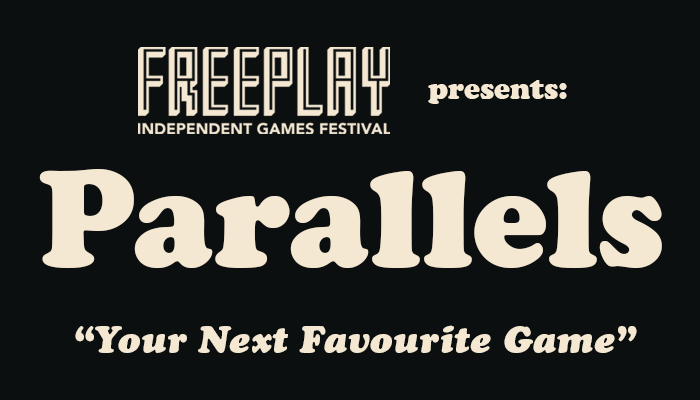 ---
Freeplay Parallels is a one-night-only online showcase of some of the most unique, experimental, and
personal independent games being made in Australia and beyond - from the artsy, to the weird, the provocative and punk.
For over seventeen years, Freeplay Independent Games Festival has been exploring these vital margins of games culture, uncovering emerging and exceptional makers, from bedroom coders, to artists pushing at the boundaries of the artform.
Tune in and watch as speakers demonstrate and play their creations, and share their origin stories, creative inspirations and intimate journeys. Discover new games and game makers and find out what makes them tick.
---
Where: Streaming it for free via YouTube and the Freeplay ZONE.
Website (Speaker/Game Info)
---
Event contact: Chad Toprak