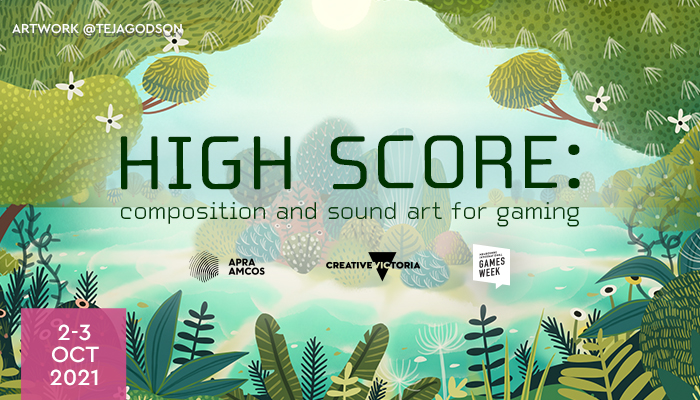 ---
October 3 - Day 2
Now in its 5th iteration, High Score: Composition and Sound Art for Gaming showcases the composers, songwriters and artists responsible for creating the soundtracks that bring games to life.
Focused on providing insights and networking opportunities for musicians, sound artists and game developers, this virtual event will include expert talks, workshops and networking with a roster of renowned international guests and some of Australia's best talent in games music.
The program will begin with an opening keynote presentation by American Say No! More composer Julie Buchanan, which will take a closer look at the soundtrack of Say No! More from conceptualization to completion, with an emphasis on using digital synths as expressive instrumentation, compositional techniques, and thematic development.
In his keynote, Singer-songwriter and games composer, Jordan Chin, will showcase a common thread in his musical work - telling stories. Jordan will discuss how he creates his own narrative through his work on Death's Door, Monster Train and VR experience Zenith.
Sessions across the two-day event will focus on the craft of composition for interactive media as well as offering insight into the strategies and challenges of the video game music business. The event will also include two full days of A+R sessions with some of Australia's finest writer and publisher talent.
---
Registrations open soon, for updates check out our website
October 3 – 9:45am – 4:45pm
---