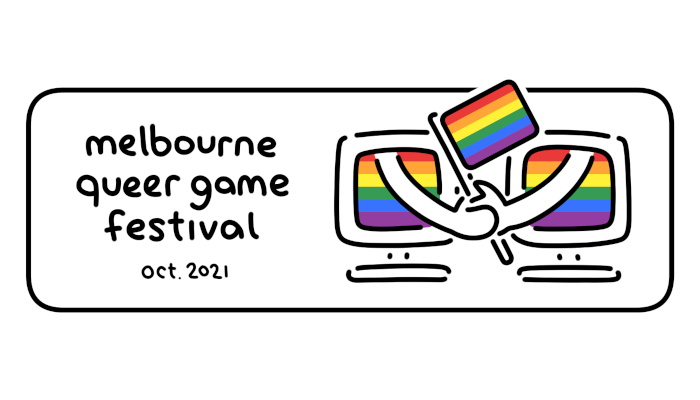 ---
There is something magical about the queer game scene. In its 4th year, this online event will showcase and celebrate the contemporary, autobiographical, experimental and political components to worldwide queer games scene that make it exciting and dangerous and beautiful and unique.
All games will be showcased online and eligible games will be shortlisted for this year's awards including a small monetary prize for an Emerging Developer.
In previous years, this event has featured livestreams, bot playthroughs, a "Bring It Back" spotlight on a classic game, and an interactive app (available on itch). We like to mix it up, keep it interesting and invite you to join us.
---
Where: On the Melbourne Queer Games Festival website
Join the Melbourne Queer Game Festival - http://mqgf.com.au/
Keep up to date with the event - https://twitter.com/QueerGamesFest
---
Event contact: Luke Miller