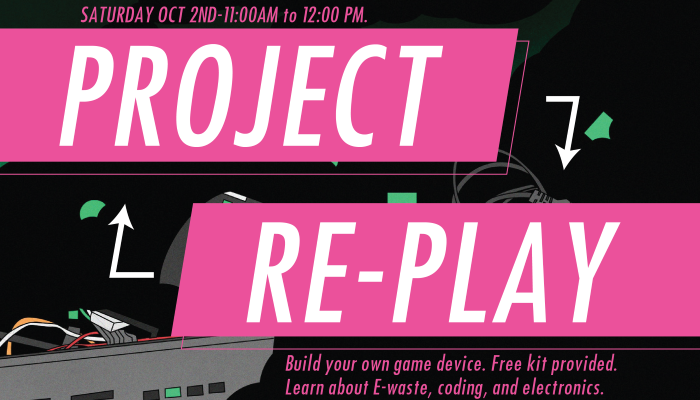 ---
Designed for young people aged 15-24, this free virtual workshop will teach you how to repurpose and upcycle old games electronics.
Participants will be sent a free kit containing an LCD battery, buttons made using microswitches from old computer mice, a case made from recycled plastics, prototyping board, and microcontroller. During the one hour workshops participants will learn how to assemble the kit to create something new. Assembly will not require any specialty equipment after the workshop, participants will be able to disassemble their creation to design future DIY electronics projects.
The workshop will be hosted by Elliot Whinnen. Elliot is a Mechanical Engineering and Industrial Design student completing his final honours project at RMIT University. He is extremely passionate about sustainable manufacturing and the circular economy.
Hosted online, the session will be limited to 25 people so get in quick. While the session is aimed at participants over 15 years, younger people can attend if accompanied by an adult. In order to ship the kits , your address will need to be provided in the expression of interest form.
---
Where: Zoom
---
Event contact: Elliot Whinnen