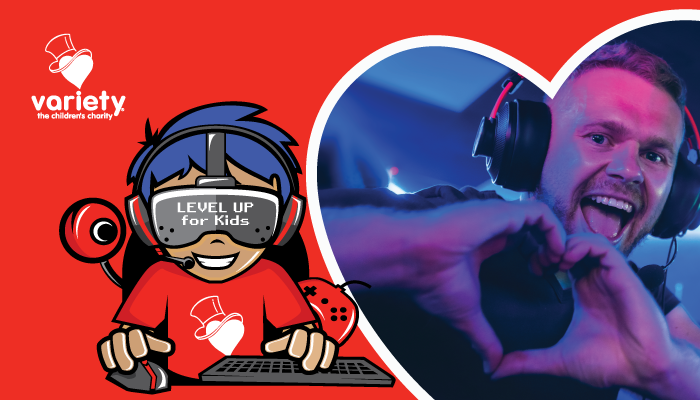 ---
In 2020, in the face of bushfires, floods and COVID, children's charity Variety launched 'Level Up for Kids', a charity streaming platform where gamers and content creators can sign up and create a gaming challenge that raises money for Variety – a unique charity started by entertainers that provides kids who are sick, disadvantaged or living with a disability access to life-changing equipment and programs.
As part of MIGW, Variety will host a charity stream event from 2 – 7 October that will bring together Melbourne content creators and stream locally created games. Celebrate the best of our local games scene while raising money to change the lives of kids in need – it's a win, win!
Local studios and games taking part include:
Catchweight Studios – Conscript
Cranky Watermelon - Boomerang Fu
GOATi Entertainment - 22 Racing Series
House House - Untitled Goose Game, Push Me Pull You
Massive Monster - The Adventure Pals
Modern Storyteller - The Forgotten City
Orchid of Redemption - Mage Drops
Samurai Punk - Justice Sucks: Recharged, Roombo: First Blood, Feather
SMG - Moving Out, Moving Out Paradise
The Voxtel Agents - The Gardens Between
Tin Man Games and Steel Sky Productions - The Warlock of Firetop Mountain, Table of Tales: The Crooked Crown,
Fighting Fantasy Classics, Warhammer Underworlds: Online
This event is an online streaming event between from midnight 2 October to midnight 7 October. Registrations now open.
---
Where: Online on Tilitify, Twitch, YouTube
---
Event contact: Georgie Smith