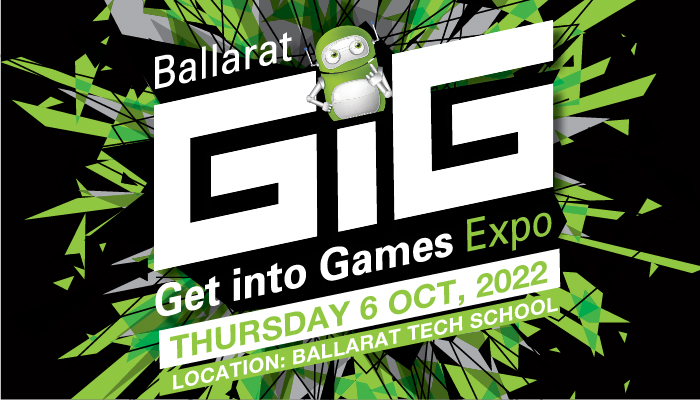 ---
Get Into Games is an annual games event for school students in Ballarat and surrounding regions – and this year MIGW fans can watch the action online.
Watch the panel session featuring talented Australian games developers who will share how they got into games and what they are working on.
Teja Godson, a designer based in Sydney, Australia. Teja works in video game environment art, prop design, graphic design and event branding.
Luke Bellamy, an institutionally trained games/film composer from Wollongong, who believes that learning to compose music for games is not as daunting as it may sound and that anyone with a passion for games and music should give it a shot.
Alexander Swords, a writer and narrative designer with a background in audience development and arts management. Alex helps developers forge strong relationships with their audiences through stories, narrative systems and player care.
---
Where
---
More Info
ballarat.vic.gov.au/ballarat-gig-get-games
---
Contact