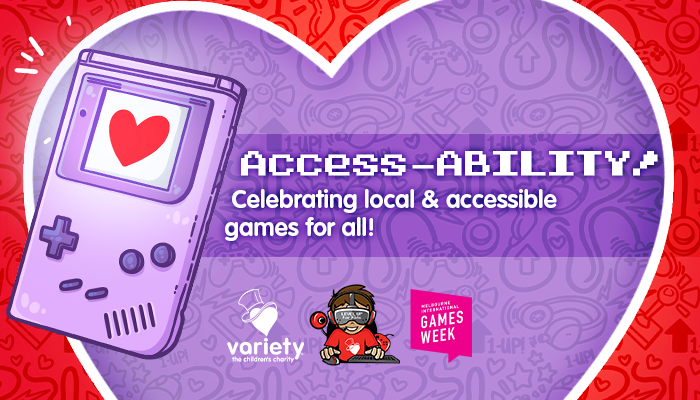 ---
Access-ABILITY, hosted by Variety – the Children's Charity, explores and celebrates accessibility in the Australian games industry.
Learn about the importance of accessible games for players living with disability and hear from local developers who are working towards making their games more inclusive.
Enjoy a live stream of accessible games made by content creators who are raising money to support Variety Heart Scholarships. Variety Heart Scholarships help kids and young people who are sick, disadvantaged or living with disability who have a demonstrated talent in an extra-curricular discipline. This year the program focuses on kids in need of inclusive hardware and who are interested in coding and game design.
Join Variety in learning more about accessibility in games, and the needs of gamers of all abilities.
---
When
Weeklong stream from Saturday, 1 October 2022 through Sunday, 9 October 2022.
---
Tickets
---
More Info
---
Contact
@varietyvic
Email: Georgie Smith