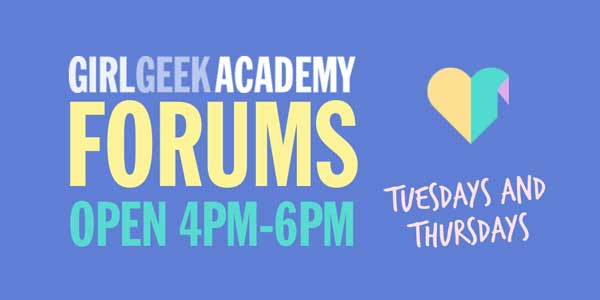 Held on the Tuesday and Thursday of MIGW, these free forums are a safe online space for girls aged 8 years and older to learn and talk tech skills, meet other awesome girls interested in technology and make new friends.
All you need is a computer, tablet or another device so you can type online and an internet connection.
This event is delivered in a safe online environment and will be supported by an experienced team. The facilitator will be visible via video link while participants will communicate using the chat function (without video to protect privacy).
Girl Geek Academy Forums is presented by Girl Geek Academy, a group of digital professionals working to increase the representation of women in tech and games.
- Day 2 is on 8 October 2020 (4-6pm AEST)
---
Event contact: Leura Smith, Team Support