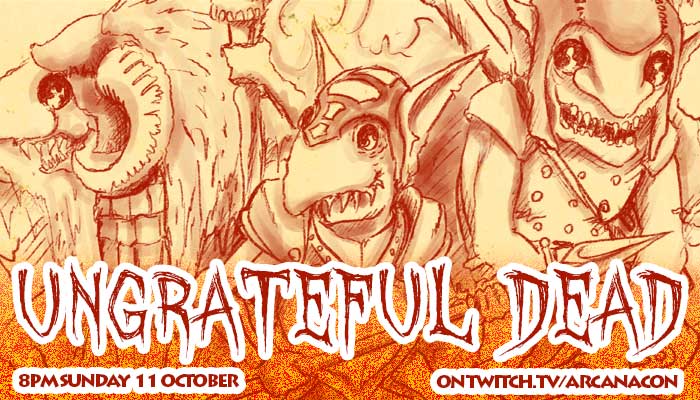 Goblins of Zarth: Ungrateful Dead is a hilarious and intriguing Dungeons & Dragons (D&D) live Tabletop Role Playing Game (TTRPG) which will be performed by Tabletop Dynasties.
Over two fun, adventure-filled hours, storyteller Herbert Peppard, will take players on an interactive journey through his D&D world. Full of immersive culture, over the top characters and hilarious circumstances, the game will challenge players every step of the way.
The interactive live chat will allow viewers to influence the direction the story takes. Will it be your suggestion that turns the tide of the players fate?
Join us for this final MIGW event while learning about TTRPGs from experienced players.
Please note: Parental Guidance is recommended for children under 16 years. This imaginary world is chaotic, often violent and chat is live.
---
Watch the stream on Twitch.tv/Arcanacon
Event contact: John Coleman