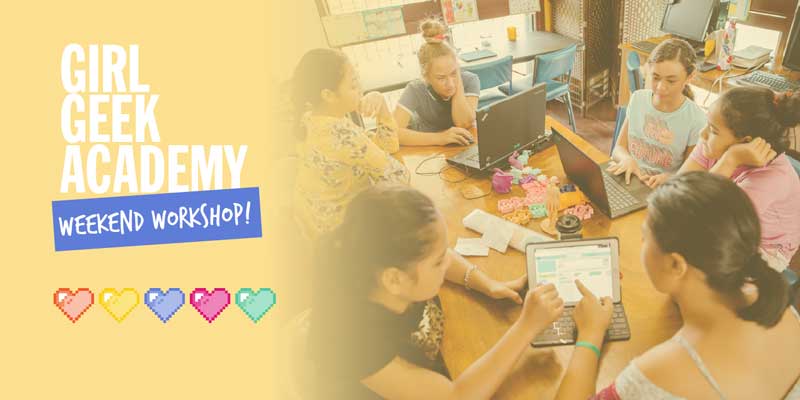 Making GameBoy Games is a free online workshop for girls aged 6 and older to connect and learn how to make games in GB Studio, an easy-to-use program that helps you make entire games without writing a line of code – great for beginners or those familiar with block code.
This event is delivered in a safe online environment and will be supported by an experienced team. The facilitator will be visible via video while participants will communicate using the chat function (without video, to protect privacy).
Weekend Workshop: Making GameBoy Games is presented by Girl Geek Academy, a group of digital professionals working to increase the representation of women in tech and games. This event will be hosted by Girl Geek Academy team leader and game developer, Leura Smith.
---
Events contact: Leura Smith, Team Support at Girl Geek Academy