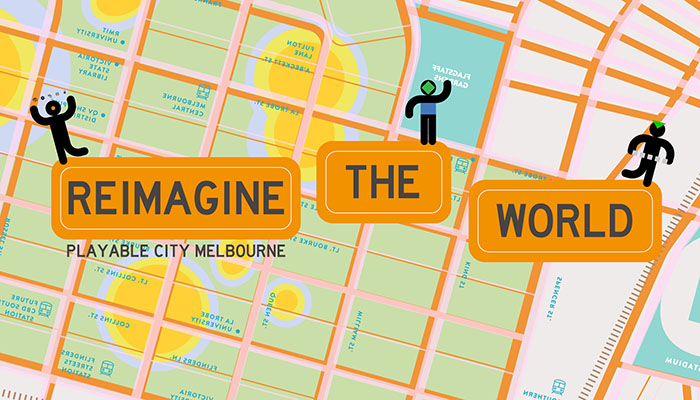 Featuring a diverse collective of urban planners, artist gamemakers, creative technologists, public artists and digital designers, we talk about how we've been reimagining the world through the lens of urban play during lockdown.
Join us for a free livestream event that will showcase a range of urban play activities that are planned for Melbourne post-lockdown.
As the city reopens, Melbourne will become a playable city connecting music, games and fashion with public space.
This event will showcase experiences such as playful parklets, musical plants, nomadic urban play agents, pop-up street games and a three-hour augmented reality journey. It's a chance to hear from the people behind the work, to inspire your own urban play projects and to get people ready to play in public space again!
Reimagine the World is presented and hosted by Playable City Melbourne, developed by the RMIT Future Play Lab and supported by the British Council.
---
Where: Online