Pride at Play was a free exhibit celebrating queer games creativity organised and hosted by Xavier Ho of Monash University with Marcus Carter of University of Sydney.
A series of queer games by Oceania and Asia Pacific creators were exhibited at the St Kilda Town Hall in June.
All games were playable and print catalogues are available for purchase at the event, with all proceeds going towards LGBTQIA+ charities.
Pride at Play challenges generalised preconceptions towards videogames, where they have been tied to moral panics over violent content and anti-social behaviour. As Professor Lee Wallace writes in the event catalogue, "Pride at Play considers the relation between games and the non-normative as something that should be explored in its proven potential for social creativity and radical inclusiveness."
Pride at Play featured several Victorian games, including Lumi Interactive's Kinder World, Emma Pretty and Joshua Braines-Mead's Lilypad Days, Sav Wolfe's That Boy is a Monstr and more.
See the full selection of games on the Pride at Play website.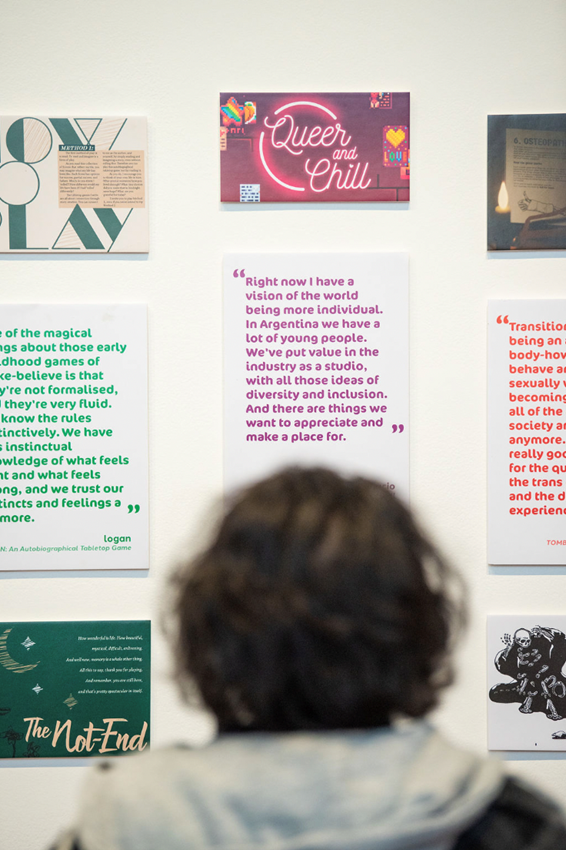 Image: Pride at Play / Photo by Adam Thomas