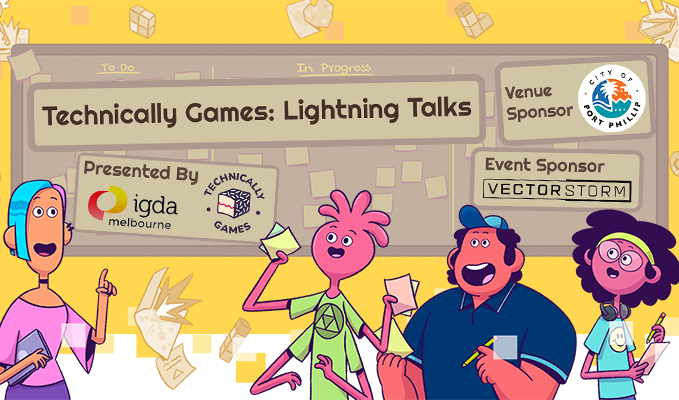 The first ever Technically Jam – brought to you by the organisers of the Technically Games conference and IGDA Melbourne – will bring together enthusiastic and knowledgeable creators and practitioners of digital wizardry to share what's in their head.
Game development content will be presented in five-minute bursts where participants are invited to try something a little bit different, fun and inclusive. Bring on the niche, the nerdy and the nifty!
Please note, Technically Jam is a non-alcoholic event.
---
When
Saturday, 7th October 6.30 pm - 10 pm
---
Where
Alex Theatre St Kilda
1/135 Fitzroy St St Kilda
---
Tickets
Tickets available here
---
More Info
Speaker submission: forms.gle/XXiWk3E6sLUdapCr5
Code of conduct: technicallygames.com.au/conduct/