This year's packed digital program celebrates the fun and fantasy of games as well as exploring games for good, games as art and games that grow industry and business.
In 2021, games are so much more than a TV screen and a console. From diagnostics in health to enacting social change, a surprising range of industries are working with games and game makers to achieve more. This year, Melbourne International Games Week (MIGW) shows how games connect, inspire and educate, help us heal and learn, and create new ways to make art as well as do business.
Now in its 7th year, MIGW is the biggest games event in Asia Pacific and a fixture on the global calendar, connecting games, technology, and culture, with a broad program for industry, educators, and games enthusiasts alike.
Melbourne is the epicentre of the digital games industry in Australia and each year MIGW brings together homegrown and international industry to showcase, celebrate and build capability and connections. Australia's games industry has not only survived but thrived during COVID-19 and has proven its resilience as a creative industry going into 2021. In a recent IGEA survey 62% of games businesses reported stable or increased revenue in the past 12 months and 63% said they were planning on hiring. The Victorian games industry has also seen global success with the likes of Untitled Goose Game, Moving Out and Necrobarista all making waves globally.
MIGW's responsive and dynamic 2021 program – delivered primarily online – speaks to the depth and breadth of the industry, unearthing unexpected ways games are making the world a better place and providing other industries with innovation.
"Melbourne International Games Week is an incredible celebration of innovation, creativity and fun - further cementing Victoria's position as the heart of Australia's thriving games industry" said Minister for Creative Industries, Danny Pearson.
Must-attend online industry events are back including:
These are complemented by a suite of public events celebrating the fun, entertainment, and imagination of games, from Augmented Reality (AR) on Melbourne streets for budding detectives, to an exploration of some of our most exciting local games at ACMI's 'Big Games Night In'.
---
A snapshot of the 30+ MIGW events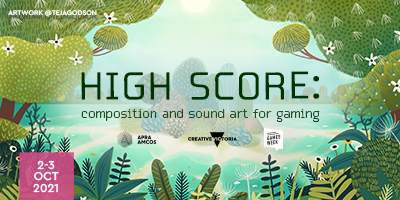 Saturday 2 October
MIGW kicks off with High Score, the industry music event and the first of a few that will focus on music in games in this year's program.
For the public, this huge first day of MIGW features a new event for families and their canine pals – Eastern Market Murder, a dog-friendly detective day using Augmented Reality technology and storytelling to explore Melbourne, collect evidence, outsmart the suspect, and solve a crime! Or why not learn a new skill and make your own handheld game device at the Project Re-Play, the online E-Waste workshop, guided by one of our city's brightest young minds. Board game enthusiasts should get your score sheets ready for "Welcome To (Board Game) Play Along LIVE", a chance to play "Welcome To" base game online together, hosted by board game experts Stella and Tarrant of Meeple University.
MIGW is also pleased to partner for the first time this year with Variety's 'Level Up for Kids'; an incredible gaming and streaming event from Sat 2–Thurs 7 Oct raising funds and awareness for kids living with sickness, disadvantage or disability.
---
Sunday 3 October
Back for a big second year is ACMI's Big Games Night In, offering families and households the opportunity to explore and enjoy some of Australia's most exciting new games. Plus, MIGW at the Table is an online board game extravaganza featuring a day of roleplay, board games, panels and workshops and a safe space for all ages and abilities.
---
Monday 4 October
Game Connect Asia Pacific (GCAP) industry conference 'Raise the Bar' kicks off a with program of curated content tailored towards intermediate to advanced game developers, with a focus on professional training, upskilling, education, industry growth and connections.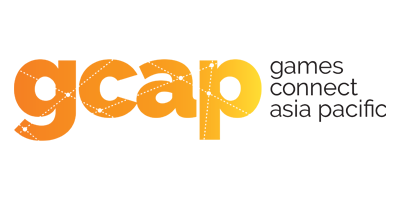 Tuesday 5 October The 3-day Games for Change festival starts here and includes a program of industry workshops, masterclasses and panels that will empower game creators and social innovators to drive real world change using games and immersive media – supporting learning, health outcomes or creating social change.
Join the Button Fox live broadcast taking you behind the scenes at Melbourne fashion label Button Fox as they create clothing inspired by digital games. As the 3/3 team works, viewers will be able to ask questions, share input and get involved in the creation process.
---
Wednesday 6 October
GCAP Loading is a chance for emerging, entry level and student developers to attend GCAP and learn from the experts about all of the intricacies of making a game and running a studio. With a focus on technical and general business talks, this is a must attend for those embarking on a career in game development.
Showcasing the most exciting games and game-makers in 2021, the Australian Game Developer Awards (AGDAs) are a national event celebrating outstanding games and individual achievements by Australian game developers.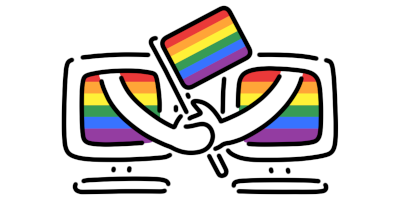 Melbourne's Queer Games Festival and Awards is an online industry event showcasing and celebrating the contemporary, autobiographical, experimental, and political components to worldwide queer games scene that make it exciting and unique.
---
Thursday 7 October
In a fashion/tech Creative Exchange event a group of seven Victorian fashion designers are exploring a digital future through AR and VR technology, alongside the global launch of luxury 'shopping' space in the metaverse, Semblance World.
Freeplay is the world's longest-running independent games festival and Freeplay: Parallels is the equally engaging younger sibling! Freeplay Parallels is a digital event showcasing some of the most unique, experimental, and personal independent games being made in Australia and beyond – uncovering emerging and exceptional makers, from bedroom coders, to artists pushing at the boundaries of the artform.
---
Friday 8 - Sunday 10 October
Building on the success of last year's record-breaking event, PAX Aus Online will bring a distinctly Aussie flavour to your computer screens this October 8-10. Uniting one of the strongest communities in games, PAX Aus Online will be packing in everything we love about PAX, including thought-provoking panels, exciting livestreams, new game demos, tournaments, COSPLAY and a community experience unlike any other.
Explore all the events at Melbourne International Games Week 2021
---
Stay informed and connect via @GamesWeekMelbs Melbourne International Games Week is an initiative of the Victorian Government through Creative Victoria in partnership with Film Victoria, ACMI and IGEA.